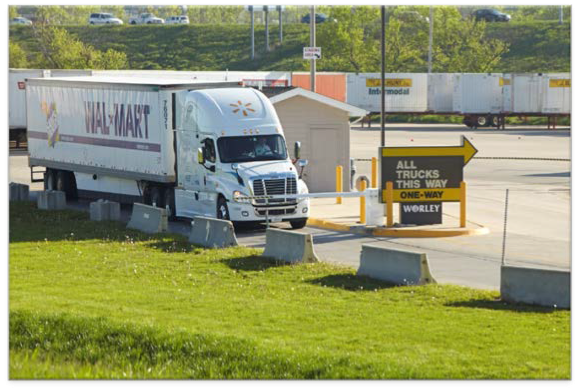 The data suggests that businesses are now recognizing that most functional areas are too business-critical not to consider outsourcing
-Outsourcing Institute
There is no standard response to the question, "What should be outsourced?" Exactly what the firm should outsource will depend on individual needs and strategies. Some will choose to contract for their entire logistics function. More often than not however, certain individual, or combination of functions will lend themselves to outsourcing better than others, The 2022 Third Party Logistics Study identified the five most frequently sub contracted logistics services as
-Domestic Transportation
-Freight Forwarding
-International Transportation
– Customs Brokerage
– Warehousing
In addition to being one of the first logistics functions to be outsourced, warehousing has become one of the most frequent sub-contracted areas.
Initially, most of the warehousing arrangements involved simple, short-term agreements, usually 30 days, and services provided were very basic. Products were unloaded from trucks or rail cars and placed into storage where they were held until the warehouse operator was directed to load them back out. Other than elementary receiving, inventory, and shipping documents, there was little record keeping and few, if any special services.
Over the years, the industry has matured; and now there are hundreds of large efficient warehouse service providers available to the firm interested in outsourcing the function. A number of these providers operate square footage well into the millions. Single-tenant and multi-tenant facilities are available under both long and short- term arrangements. The warehousing client can choose from global, national, regional, or local firms, or from carriers such as air and motor that also operate warehouses. Success stories are plentiful. One major consumer goods company distributed product through a network of thirty warehouses, some privately owned and operated, and some managed by outside providers. Over a period of time, the network was downsized to a total of ten, all operated by warehouse providers, now commonly called logistics service providers (LSPs). Both cost and service were improved.
There are many other examples of warehouse outsourcing success, and most major LSPs offer a variety of additional services such as transportation, consolidation, light assembly, and cross docking.
The recent growth of E-commerce sales and higher service demands have resulted in the expanded use of LSPs as customers expect faster service, often overnight deliveries. Obviously, providing such expedited service requires broader inventory placement, and LSPs are well equipped to quickly establish a network of smaller distribution points in multiple cities.
Few firms can afford to own and operate all the facilities in these expanded networks. Even Amazon which rushed to open facilities in hundreds of cities has found that it may have over-extended and closed or leased several of its buildings.
The E-commerce market is expected to continue growing. This will require even broader networks for those firms that want to compete effectively. According to Shopify, by 2024, world-wide E-commerce sales will total $6.4 billion, a 49% over 2020, and a projected 18% over 2022.
Warehouse outsourcing is a critical weapon in the logistics arsenal, but before making that decision, the manager should ask themself five questions.
Is warehousing a core competency of our firm?
If, not, are we exceptionally good at it?
Will outsourcing warehousing add true value to our logistics process?
Can we become comfortable with the risk of turning over control of customer relationships to an outside firm?
Will outsourcing provide the flexibility we need to change our distribution philosophy if conditions dictate?
If the answers to the first two are "YES", consideration should be given to keeping the function in-house. If the answers to 3-5 are "YES", outsourcing is a step that should be given careful thought. As disruptions in the supply chain are becoming more common, an increasing number of managers are finding that positive responses to the last three questions are increasing dramatically.