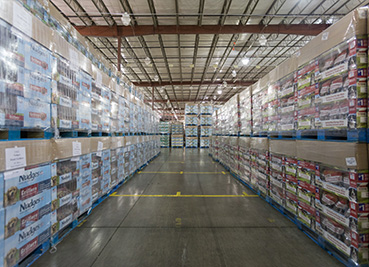 Tuesday night, President Biden delivered the annual State of the Union Address to a joint session of Congress. As do most SOTU addresses, it summarized the accomplishments of the past year and outlined plans for the future. The 73-minute presentation contained 9191 words, a record in number of words, and second to Bill Clinton in time.
As usual, many members of the opposing party sat with scowls on their faces while Democrats gave standing ovations. There also were shouts from the audience including several calling the President a liar – an embarrassing display of opposition and rudeness. Times have changed, however. For example, it is difficult to visualize any member of Congress publicly calling Harry Truman or Dwight Eisenhower liars. (A Harry Truman/heckler exchange no doubt would have been particularly entertaining.)
In any event, I did not watch the 73 minutes to analyze Congressional behavior, but wanted to hear what progress had been made since the passage of the Infrastructure Investment and Jobs Act, which Biden referred to in the address as the Bipartisan Infrastructure Law. In complimenting those members of both parties who voted for the bill, Biden stated, "You came together to pass a once in a generation infrastructure law building bridges connecting our nation and our people."
His remarks on infrastructure took 5.3 of the total 73 minutes and were summarized in one sentence – "…. already we have funded over 20,000 projects, including major airports from Boston to Atlanta to Portland – projects that are going to put thousands of people to work rebuilding our highways, our bridges, our railroads, our tunnels, ports, airports, clean water, high speed internet all across America – urban, rural, tribal."
Other than the airports, Biden mentioned only one specific project – a 60-year-old bridge in Kentucky, and that was only a lead-in to the introduction of a female ironworker who would be working on the replacement construction.
One of the major supply chain concerns has been, and continues to be the crumbling infrastructure. In spite of the 20,000 projects mentioned, it appears that little has been accomplished for the overall national good. In spite of President Biden's biases, we must rid ourselves of the notion that this should be all about jobs.
Our actions should focus on roads and bridges and a broad network of highways that will allow for the smooth movement of goods, while at the same time considering national defense. We continue to squander funds on so called "shovel ready" projects that have done little, if anything, to boost the efficiency of interstate commerce. We must develop a
firm plan for improving our infrastructure, and along with the states, provide the resources to accomplish it. The jobs will follow.
We need to look no further than the interstate system conceived in 1956, for a model. This system, mandated by the federal government, provided not only for efficient transportation, but thousands of constructions and roadside business jobs. But this 60+ year old system is aged and tired. It needs help. Obviously, the President realizes that, but I believe the allocation of funds warrants some serious attention.