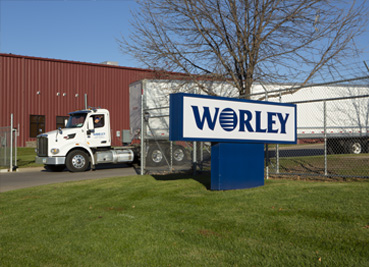 As we wrote earlier, for the past three years, a lack of capacity, a lack of personnel, the Pandemic, and the increasing sophistication of logistics service providers have resulted in a significant increase in outsourcing. In many cases, the urgent need for services has resulted in a shortcutting of some important provisions of our contracts.
One factor that is often overlooked is the identification of possible friction points in the relationship. Both the client and the provider will have some ideas of friction points that may rise during the course of the relationship. There will be some surprises due to the uniqueness of the activity or other unforeseen circumstances; but there will also be some more or less predictable events.
Obviously, in developing the contract, the first step will be to identify and remove as many possible friction points as possible. Simply agree that certain things will not happen. This will eliminate some, but not all of the possible later disagreements. As elementary as it may sound, an excellent method of preparing for the inevitable is to play a "What If?" game. The parties should sit down together, ask the questions, and jointly formulate the answers. This should result in some provisions in the contract for some of the more critical possibilities. For example, what if:
The information given to the provider turns out to be incorrect or incomplete?
Either firm files for bankruptcy?
Either firm is acquired by another?
There are major changes in the provider management structure?
Performance deteriorates?
Customer complaints exceed acceptable limits?
Expectations change or become unclear?
Severe personality, management, or cultural conflicts develop?
The client falls behind in payment for services?
The lead provider loses control over subcontractors?
The provider begins to run an unsafe or unsanitary operation?
The provider demands an immediate price increase?
The arrangement simply does not work anymore?
The discussion will not provide all the possible questions and certainly not all the possible answers, but will however, stimulate open thinking prior to the execution of the contract. A simple paragraph or two may save hours of disagreement at a later date.
For example, the client and provider may want to agree at the outset, that if the account profile turns out to be significantly different than that on which the contract is based,
parts of the agreement can be re-opened at the end of a predetermined period. Or, if service deteriorates to an unacceptable level, the contract can provide for the assumption of operational responsibility by the client or another provider.
When dealing with possible conflicts, clarity and honesty are the basic ingredients of a successful outsourcing relationship. The ultimate objective should be to conduct the relationship on a business-like basis without the complicating factor of human emotion. When difficulties arise, emotions can run high. A predetermined course of action will go a long way toward keeping both business and personal relationships intact.