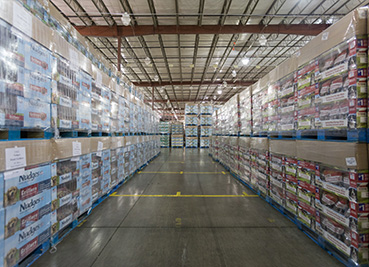 In our last blog, we outlined a process for efficient outsourcing. Obviously, the logistics service provider (LSP) has obligations as well, and this week, we have listed ten guidelines for dealing with prospective clients.
Encourage strategic thinking and planning. Often the outsourcing decision is not carefully thought and planned by the client. If possible, become a part of the process from the beginning. While RFPs make potential agreements easier to evaluate, they can also ignore the analysis of the most and service effective processes, as well as unique services you may offer.
Understand the competitive marketplace. The sophisticated potential client will check industry sources, existing clients, and financial health. Carefully examine internal management depth, strategic direction, technology capability, and labor relations, compared to that of the competition. Capitalize on the differences. Above all, price on your own costs – not on what it will take to close the deal.
Insist on clearly defined expectations. A number of outsourcing relationships have been unsuccessful because of unrealistic expectations. Providers are often asked to submit bids based on inadequate information about volume, size, and frequency of shipments. Prospective clients simply lack accurate or detailed knowledge of their own logistics activity. In addition, the cost of providing the service, particularly in the technology area, often is underestimated or misunderstood. Such inaccuracies result in providers developing costing for, and committing to arrangements that do not reflect reality.
Develop a good contract. Suggest incentives for improvements in operations and productivity with both parties sharing the benefits. Be sure that all obligations, expectations, and remedies are clearly spelled out.
Establish sound policies and procedures. Strongly urge the client to provide anoperating manual. Ideally, such a manual will be developed jointly and contain all policies, procedures, and other information necessary for the efficient operation ofthe outsourcing arrangement. Don't leave home without it.
Identify and avoid possible friction points. Both parties usually are aware of friction points that may arise. Identify them in advance and develop a plan for dealing with them.
Communicate effectively with your logistics partner. Poor communication is second only to poor planning as a cause of outsourcing relationship failure. Communications on all aspects of the operation must be frequent and two-way. Visit your key clients on a regular basis.
Request a performance measurement program. When establishing a relationship, clearly identify and agree upon standards of performance. Ask for regular performance measurement.
Motivate and reward your personnel. Ideally, this should be done by the client. But if not, reward good performance; do not take it for granted.
Be a good partner. Good partnerships are mutually beneficial. Bad ones are not. Your client's ability to serve its customers will be dependent on your performance or lack thereof. Finally, even good partnerships end eventually. When this happens, handle it with courtesy and dignity.
As stated in our last blog, for a relationship to truly succeed, it must be based on mutual trust and respect.